Comfortable underfloor heating
LARX carbon Films provide
electric heating and
operate on the basis of the proven
resistance method of heat production.
From the point of view of the physical principle, this method of heating is
99% efficient.
Carbon heating Films provide
Local heating
– it produces heat directly and only in the room where it is needed (savings). The strips of carbon heating Films are connected in parallel by a brown and a blue wire.
The heating system is usually designed with a separate circuit and thermostat for each room. The switching element of the thermostat is a power relay, so the control is performed 0/1 (off or on). The thermostat must be designed for electric underfloor heating and must have a protective floor temperature sensor.
Carbon heating Films are very thin, with almost no impact on floor depth. Installation over the entire surface of the room guarantees heating across the whole floor. We do not recommend large gaps between the individual strips of Film; they cause uncomfortable temperature differences. Films should not be installed under built-in furniture and fixtures. We recommend installing them under other furniture; the furniture should then have legs of at least 5 cm.
1

Application directly
under floating flooring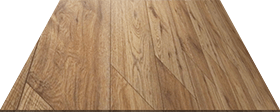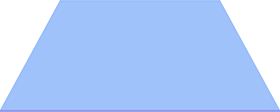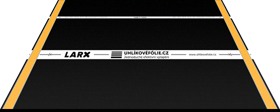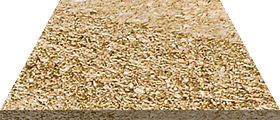 1

Any flooring with click system


2

PE film 0.2 mm

3

LARX CARBON-FILM.COM

4

Acoustic insulation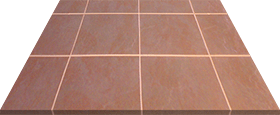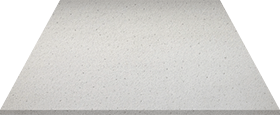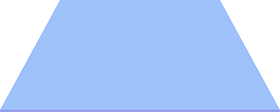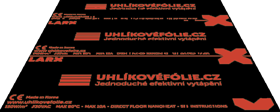 1

Any flooring / tiles


2

Possible tile glue

3

Anhydrite / concrete / floorboards

4

PE film 0.2 mm and screed separation film

5

LARX resistant carbon film
Technical parameters
LARX-RF150W050S
Width 50 cm
Output 150 W/m²
Thickness 0.7 mm
Electric resistance 705 Ω/m
Maximum operating temperature 45 °C
Maximum design temperature 80 °C
Designed for installation under anhydrite/concrete or floorboards
Unique double lamination for the highest resistance to mechanical damage and moisture
High performance, suitable for all types of constructions, from family houses to development projects and industrial buildings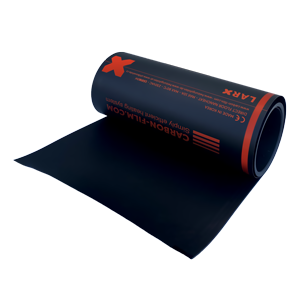 LARX-CF100W050S
Width 50 cm
Output 100 W/m²
Thickness 0.4 mm
Electric resistance 1,058 Ω/m
Maximum operating temperature 40 °C
Maximum design temperature 60 °C
Designed for installation directly under interlocked non-glued floor coverings
Very thin, yet durable for maximum lifespan
Fastest start-up, extremely fast control
Suitable primarily for residential spaces, for above-ground floors in new buildings and in passive houses